Expert Roof Repairs and Replacements in Hollister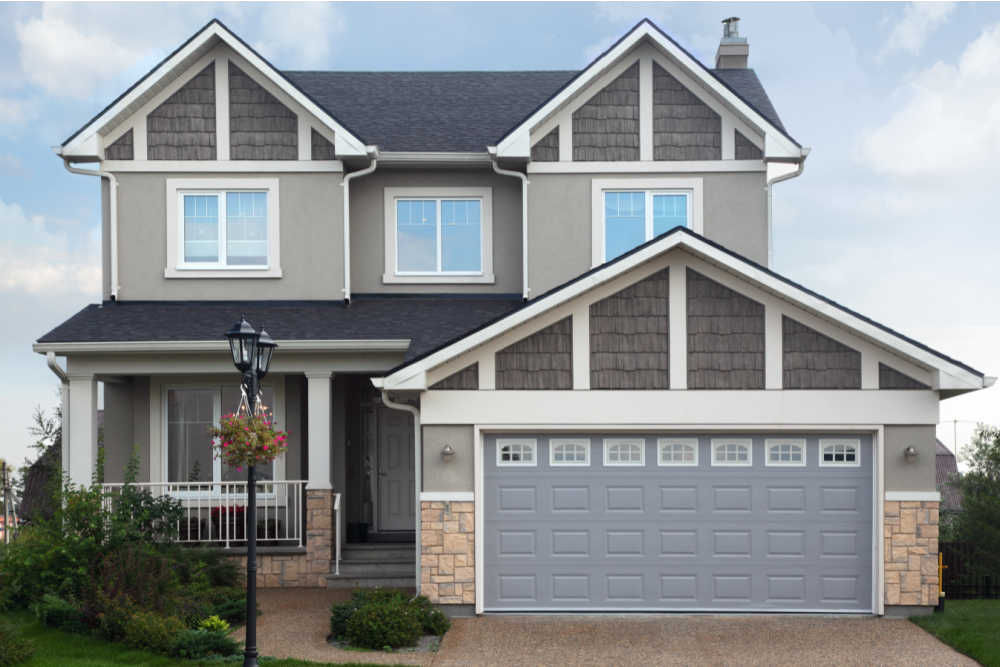 As far as the roof looks fine , but broke two different things on the job due to not being careful or moving them , but after speaking with their front office and getting things taken care of they replaced what had been done and are really great people ! Would recommend them for speed and communication
Excellent service.
These guys are the best!!! They were super fast and reliable. I will not use anyone else
Brittni Kendrick
2022-01-21
Hunter Roofing did a wonderful job replacing our roof. Devon came to our home with samples and explained everything using "non-roofer" terminology so that I walked away from the conversation feeling confident that he would make sure we were taken care of. The crew was able to make it out quickly so we weren't waiting for weeks. When they left, they did a phenomenal job cleaning up. WE didn't find any debris! Devon called and checked on us twice after the job was done to ensure we were pleased with how it turned out. He also drove by to make sure it was cleaned up thoroughly. I highly recommend Hunter Construction and Roofing.
Jeremy Conover
2022-01-21
Great company to work with. Kept us informed through the whole process. They were punctual and thorough. Had a minor issue after the roof was installed. Called them and they promptly came out the same day and fixed the issue.
What a wonderful company, I've never had such great customer service! From day one my contact point and job manager Devan Grubbs stepped right in and explained the process carefully. Throughout the time between my order and completion he contacted me with updates, even stops by to check the job after installation. Wonderful communication skills. The roof looks great and was completed professionally.
I have a closing date on my home which I was selling and had to have it done quickly and they were very responsive in their actions! I definitely would recommend them again to anyone looking for quality work in a timely manner. They were less expensive than the roofing company I had used years earlier. The repairman that came out were willing to even clean my gutters out while they were working on my roof. I would definitely use them again!
Daniel contacted me & showed up very timely to inspect my roof. He even found an issue that the previous roofers didn't catch so I was very thankful for him catching that. You won't find a better & honest person to look at your roof than Daniel. Use him you won't be disappointed
Phillip Weathers
2022-01-20
Dan did a great job inspecting my roof. My wife works from home and we have a dog that will bark if she hears anything outside. She didn't bark once while he was there and my wife's work wasn't interrupted! In and out of there like a dang ninja! Thanks Dan!
Hunter Roofing offers new roofs to residents of Hollister and is focused on exceeding your expectations when it comes to replacing your roof and gutters. No matter your roofing project, we promise to be there with you every step of the way so that you can feel confident throughout the whole process.
We are Owens Corning and IKO Preferred Contractors so that we can bring you top quality materials along with superior craftsmanship to your roofing project. We also have years of knowledge and experience in the roofing industry so that you can feel confident in our work and expertise.
We were here long before the storm and we will be here long after! We want to be able to fulfill all your roofing and gutter needs for life. Our team is focused on going the extra mile so that you are fully satisfied with your next roofing project.
Hollister Residential Roofing Services
You count on your roof to keep your family, pets, and possessions safe. When it's time to repair or upgrade your home, it's vital to find an experienced roofer for the job. Our team of roofing specialists are here to help!
Roof Installation
A new roof installation may seem like it could be a major headache, but Hunter Roofing is here to make the process stress-free. Our goal is to make you feel confident in your roof and we are happy to answer any questions you may have throughout the entire process. Our team will make sure your new roof is installed safely and securely.
Roof Repair
If something seems off about your roof, contact Hunter Roofing for repairs. Routine maintenance and repairs can help extend the life of your roof before it's time for a replacement. We will inspect your roof and make sure you have all the necessary information to properly fix your roof.
Roof Replacement
When it's time to replace or upgrade your roof, turn to our team of professionals. We are licensed and certified to install the perfect roof for your home. We'll even guide you through the process of picking the right style and color! You can count on us to get the job done right so that you can rest easy during any storm.
Hollister Storm Damage Repair
A severe storm can wreak havoc on your roof. Don't leave your property vulnerable to further damage! Hunter Roofing is here to help address your roofing and gutter issues right away. We'll also do what we can to help you navigate your insurance claim, such as giving you a free roof repair estimate.
Hollister Gutter Installation
Sagging or leaking gutters can prevent your roof from doing its job — protecting your property from the elements. Before you ask just anyone to fix your gutters, contact Hunter Roofing right away. When you choose us, you'll get a free estimate backed by a thorough inspection, as well as a consultation with a certified gutter contractor. For brand new gutters, we will design and make yours in-house specifically for your home or building.
Hunter Roofing is the Hollister Roofing Contractor You Can Rely On
Hunter Roofing is here to serve all your roofing and gutter needs. With years of experience behind us, we've seen it all and can help you through any roofing problem. Whether it's residential or commercial, you can trust us to find the best solution for your roof and budget.
Once you partner up with our team, you'll see why we say – We were here before the storm, and we will be here long after! Contact Hunter Roofing today. We're ready to answer all your questions and provide you with a free estimate.